Color, personality and even furniture convert pure function into unique bathrooms.
By Alexandria Abramian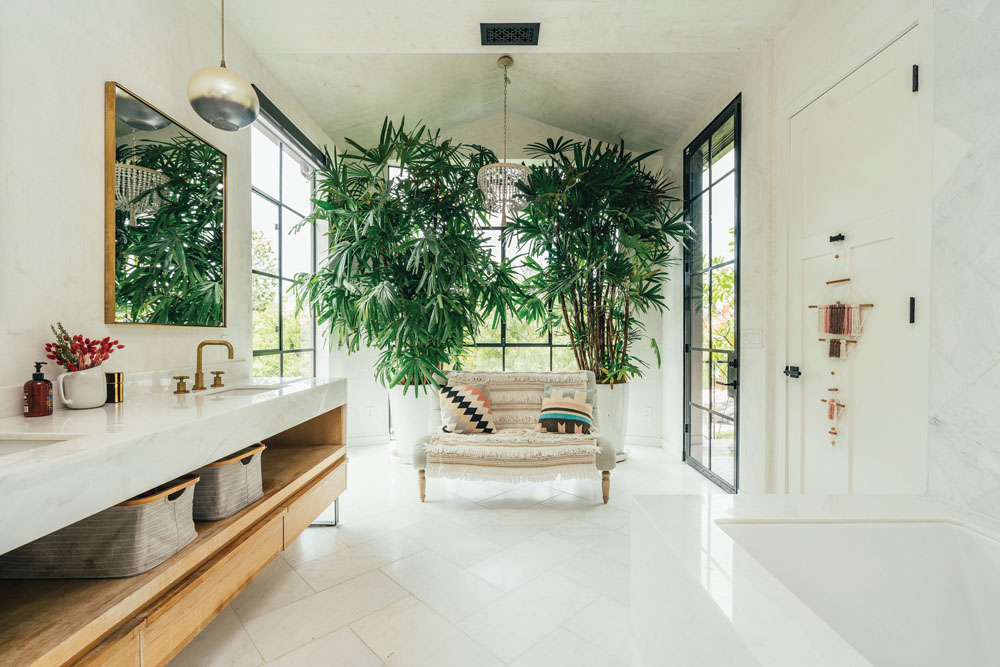 Color, materials, wallpaper, vintage furniture and plants bring modern form to spaces that were previously all function. Forget the all-white subway tile bathroom. Designers are importing the entire decorating toolbox to give these once strictly utilitarian rooms huge, and often playful, personalities. Step inside some of the best new bathrooms on the block.