ORANGE COUNTY HAS MANY LUXURIOUS NEIGHBORHOODS FOR RESIDENTS TO CALL HOME, AND THERE ARE MULTIPLE AMENITIES TO BOOT—BEAUTIFUL BEACHES, HIKING TRAILS, A BOUNTY OF RESTAURANTS AND ENTERTAINMENT TO ENJOY.
BY JESSIE DAX-SETKUS
Those searching for luxury properties know that location is everything. And when it comes to an area's ins and outs, those specializing in high end real estate are the ones to seek out to get the lowdown on the most desirable neighborhoods. Latitude33 spoke to a few listing agents who have their finger on the Orange County housing market's pulse to see which neighborhoods reign supreme. Here are three neighborhoods to check out now.
Montage Way Homes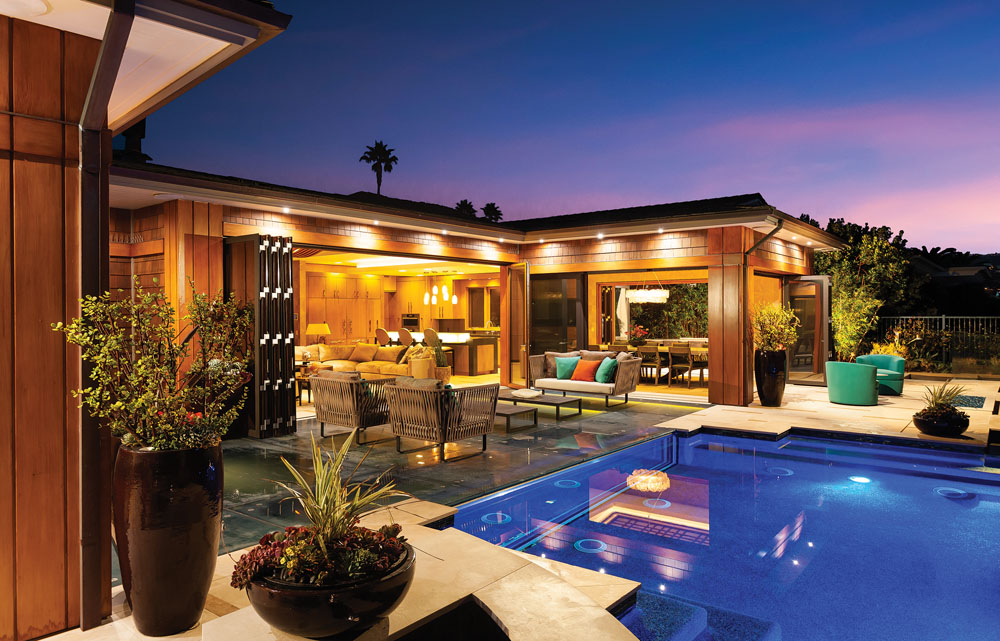 Beauty meets opulence when it comes to the Montage Way Homes as they come with all of the benefits of living next to a five-star resort. The lot they sit on used to be a trailer home park until the late 1990s before being developed into Montage Laguna Beach in 2002, adjacent to Montage Way Homes. The newly constructed luxury homes are nestled just north of the resort and share beach access as well as perks with the hotel.
According to John Stanaland from The Stanaland Group, "This property has it all because you are getting a five-star resort experience from your home." All of the amenities of the hotel are available to the 14 single-family homes and 14 villas (or townhomes) on the premises. The hotel invites homeowners to call on Montage's hotel manager for all of their comfort needs, and homeowners share amenities like the pool and spa as if they were staying in the hotel. The homeowners can dine at any of the on-site restaurants and charge the bill to their home, just like a hotel guest would charge their room.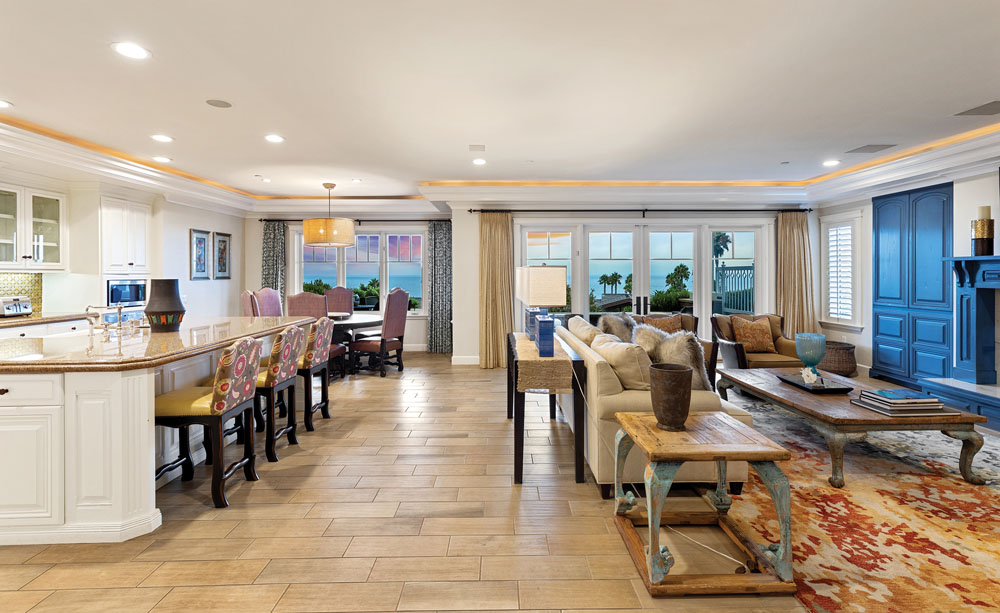 Of course, Laguna Beach has tons of walking trails nearby to get a good sweat, as well as multiple beaches within walking distance, and plenty of convenient shopping and dining options. Laguna Beach also has a great art scene with numerous galleries lining the streets and a monthly art walk for art enthusiasts to partake. Kids will also have a ton of fun in this neighborhood, as there are multiple parks and playgrounds for them to play on nearby. When living in the Montage Way Homes, you will find these homes are a little slice of five-star luxury right in the very heart of Laguna Beach.
Monarch Bay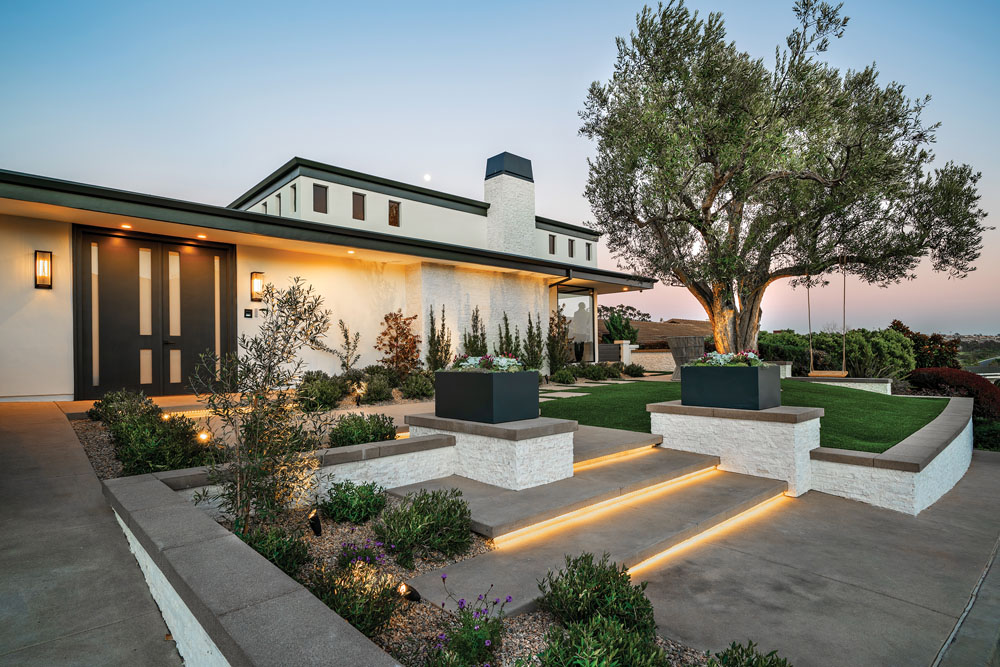 The oceanfront community of Monarch Bay in Dana Point is ideally positioned between South Laguna and Dana Point Harbor and is one of the most desirable areas to call home. The 214 homeowners, with houses ranging in size from 1,672 to 9,100 square feet, enjoy free membership to a spectacularly newly remodeled private beach club. The neighborhood is close to both Salt Creek Beach and Strands Beach, one of the most prestigious golf courses in Southern California (Monarch Beach Golf Links), as well as numerous high-end shopping and dining establishments.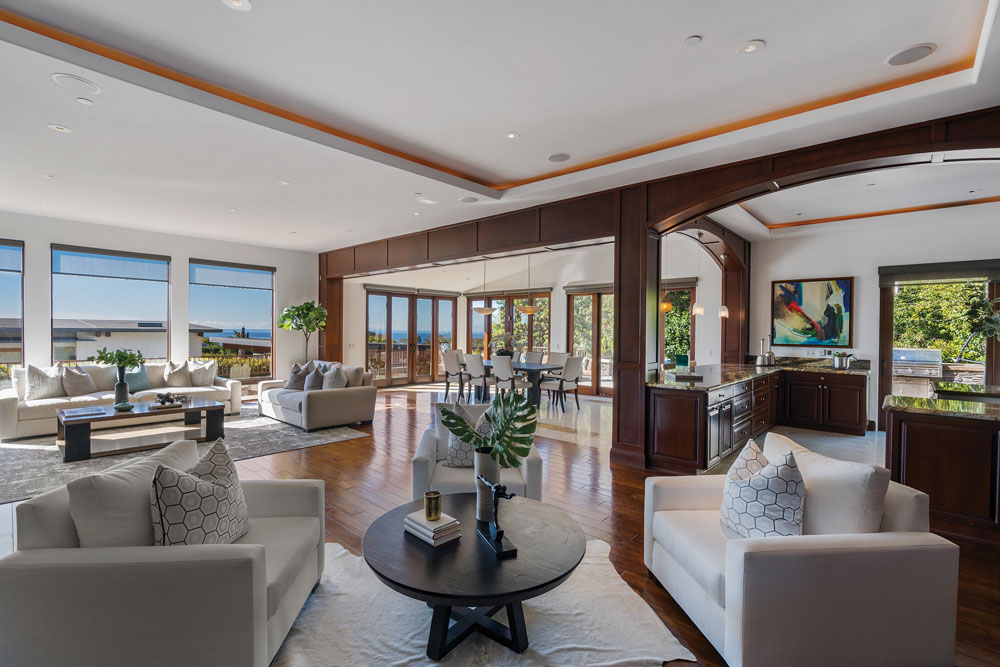 "Growing up in Dana Point, it was always considered more of a sleepy bedroom community with a picturesque harbor, but now it is fast becoming one of the finest coastal enclaves in Southern California," says Bryan Gerlach of Pacific Sotheby's.
It might not get the same attention as its flashier neighbors to the north, Laguna Beach and Newport Beach, but besides sitting on a gorgeous piece of waterfront, Monarch Bay is also a resort destination. The nearby Waldorf Astoria Monarch Beach Resort and The Ritz-Carlton, Laguna Niguel are both 5-Star hotels that throw plenty of events for guests and locals to enjoy with a fresh drink in hand.
Lantern District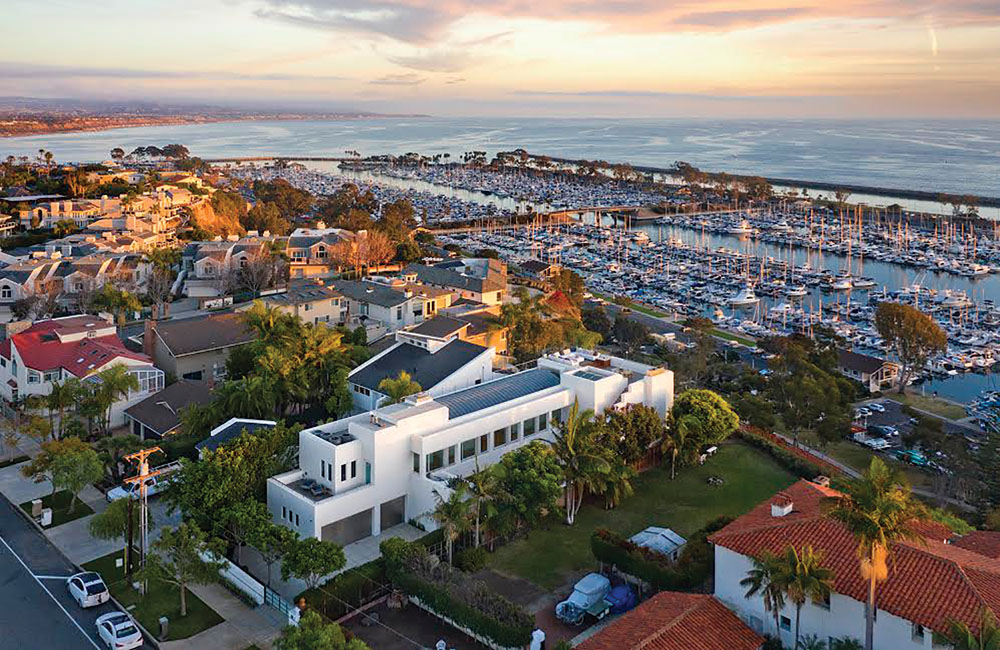 Dana Point is also home to the Lantern District, a sought-after area near the heart of city's Town Center. This area includes an eclectic variety of beach and modern homes, most of which are walkable to the town center where a collection of pedestrian-friendly shops, restaurants and galleries abound due to some recent major renovations.
The Lantern District is also a stone's throw away from the famous Dana Point Harbor, which is always bustling with people exploring the myriad shops and restaurants. The harbor area is well-known for activities such as stand-up paddling, chartering whale watching and fishing excursions, visiting the Ocean Institute or enjoying Baby Beach, picnic areas and walking trails. The harbor is primed for a $330 million renovation and modernization to make it even more appealing to locals and visitors.
Cameo Shores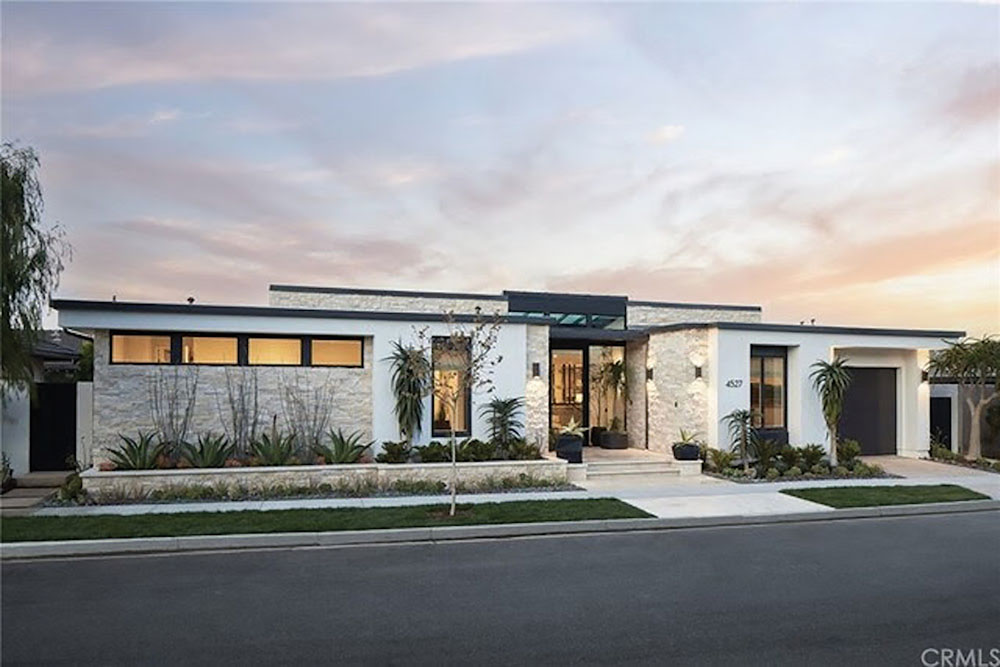 If you're looking for a friendly yet pristine neighborhood to call home, Cameo Shores in Corona del Mar is the place to be. Developed in the 1960s, the homes come in a variety of architectural styles ranging from modern to ranch. These mostly single-level homes are located directly next to four private gated beaches in Cameo Shores and Crystal Cove.
More recent builds in the community are two stories, with expansive square footage, subterranean garages, gyms, wine rooms, media rooms, salons and more. "I lived there for many years and love the friendly neighborhood, views, and most of all, access to the beaches," says Brenda McCroskey of Compass.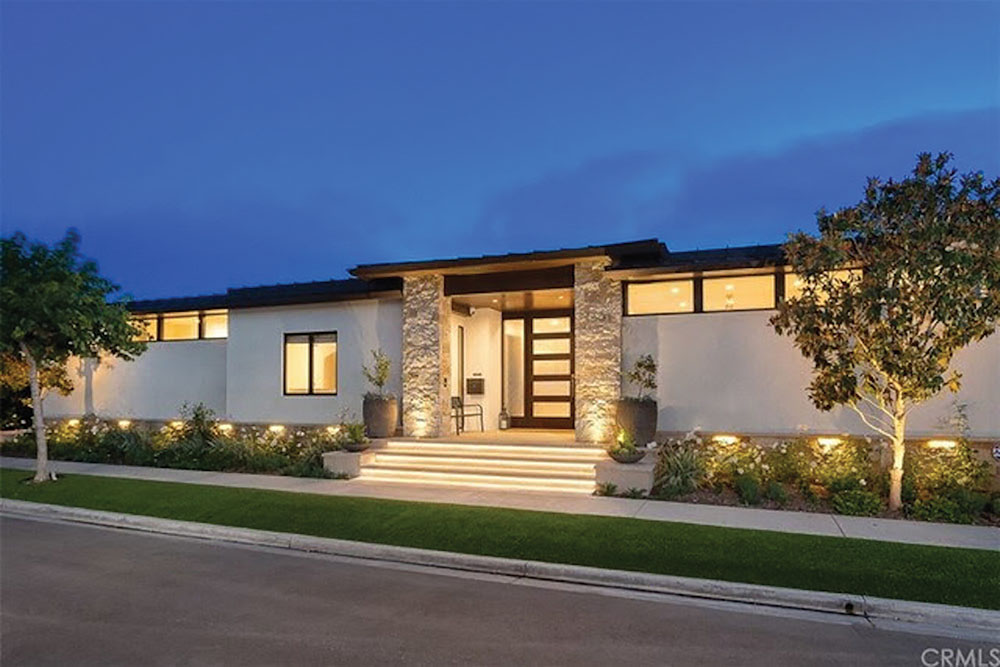 The neighborhood includes approximately 170 homes and offers a homeowners' association that boasts a range of luxury amenities that accompany the larger price tags of these residences. Famous residents of Cameo Shores have included Wayne Gretzky, Donna Reed, Rod Laver, Chuck Jones, Diane Keaton and James Brolin, so you might sight some celebrities when out walking your dogs around the block.
The homes, with their proximity to Crystal Cove State Park, beaches, golf courses, shopping and entertainment, boast spectacular oceanfront and canyon views, as well as private access to the nearby beaches. There are also playgrounds for children nearby, and hiking trails with gorgeous views.
The most famous property in the neighborhood is the "Portobello Estate" on Brighton Road, which sold for a whopping $75 million, setting the scale for other properties to up their price tag.
Cliffhaven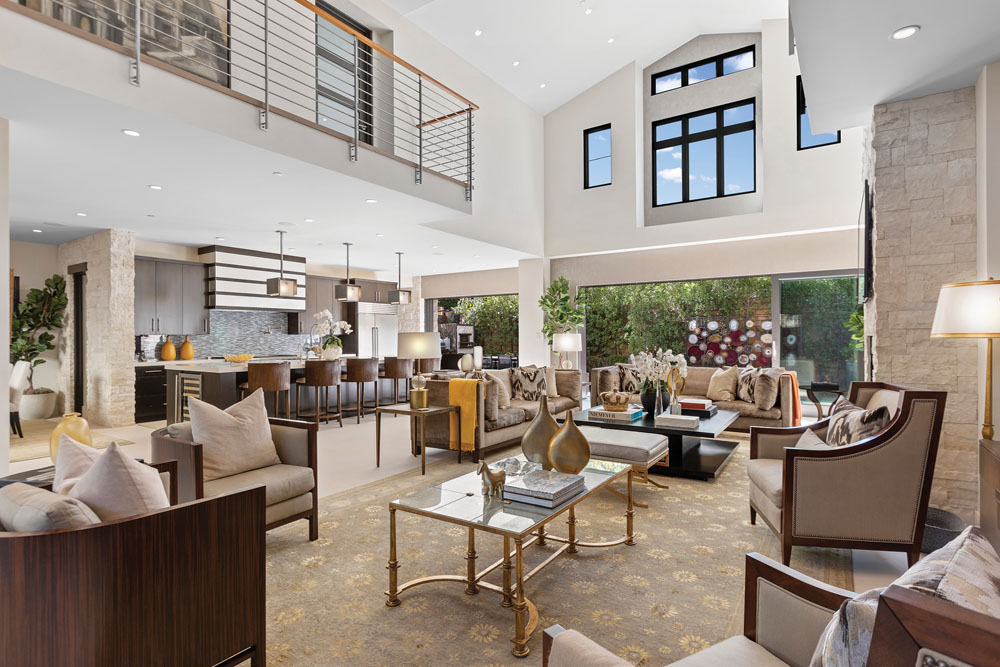 Cliffhaven, located just a couple of miles from Newport Harbor, is a place where you can rent a boat and relax on the water, shop at Fashion Island, which features high-end shopping and dining galore, and enjoy Newport's many pristine beaches, which are only a mile away.
"It's one of my favorite neighborhoods," says Meital Taub of Taub Properties. "Cliffhaven is highly desirable."
The neighborhood was built in the late 1940s and early 1950s and offers highly regarded schools, beautiful walking trails, nearby entertainment and more. Cliffhaven has 344 single-family homes that range in style from bungalows to contemporary designs and everything in between. There are even a couple of parks nestled right in the middle of the neighborhood, as well as playgrounds and sports fields nearby to take the kids.
A new trend in high-end real estate is to dig underground for added living space. Some of the homes in this neighborhood boast subterranean home theaters, gyms, bars and wine rooms for entertaining. Others come with state-of-the-art kitchens with brand-new appliances, as well as picturesque pools and fire pits, and some feature the award-winning Brandon Architects designs.