Architect Anders Lasater talks about his favorite space—his office— and why light is the foundation of good design.
By Tess Hezlep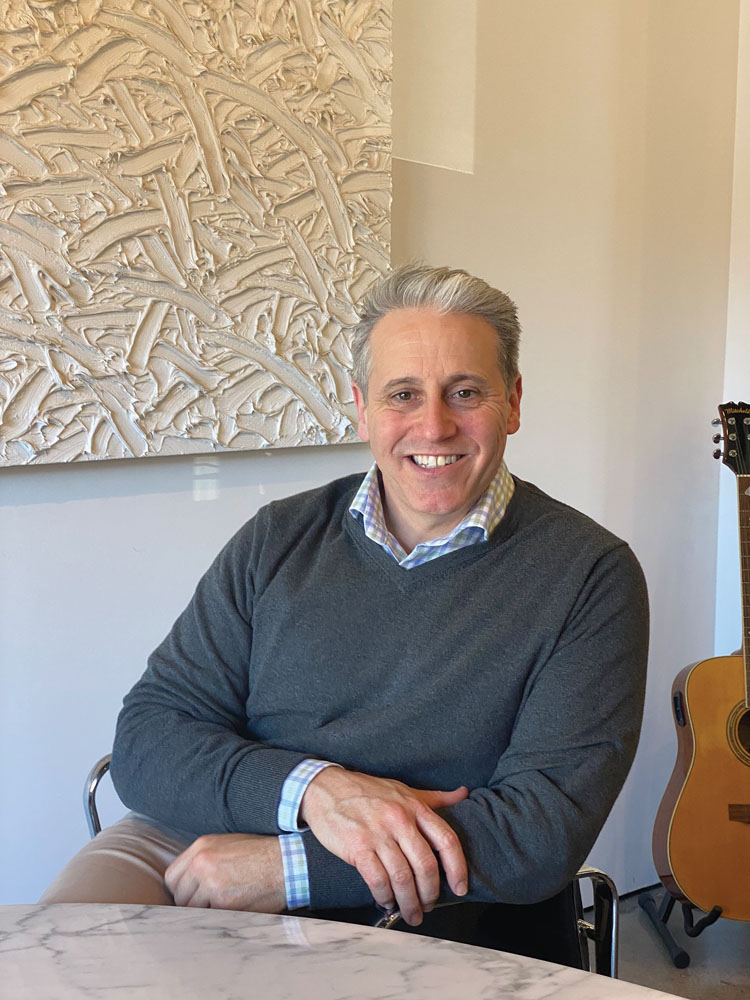 When it comes to designing a space, the first question architect Anders Lasater asks himself is, "Where is the light? That's the key to designing any successful space," he says.
A protege of the late Mark Singer, one of the most important contemporary architects in Laguna Beach, Lasater, CEO and principal architect of Anders Lasater Architects Inc., draws stylistically from the tradition of California minimalism with an eye toward contemporized Bauhaus.
As a seasoned Southern Californian, the award-winning architect has spent his life working with light as his "favorite building material," producing a range of coastal creations that reflect the most essential and alluring facets of the Golden State. "There's something special about the sunlight here," Lasater says, "and that plays such an important role in my architecture."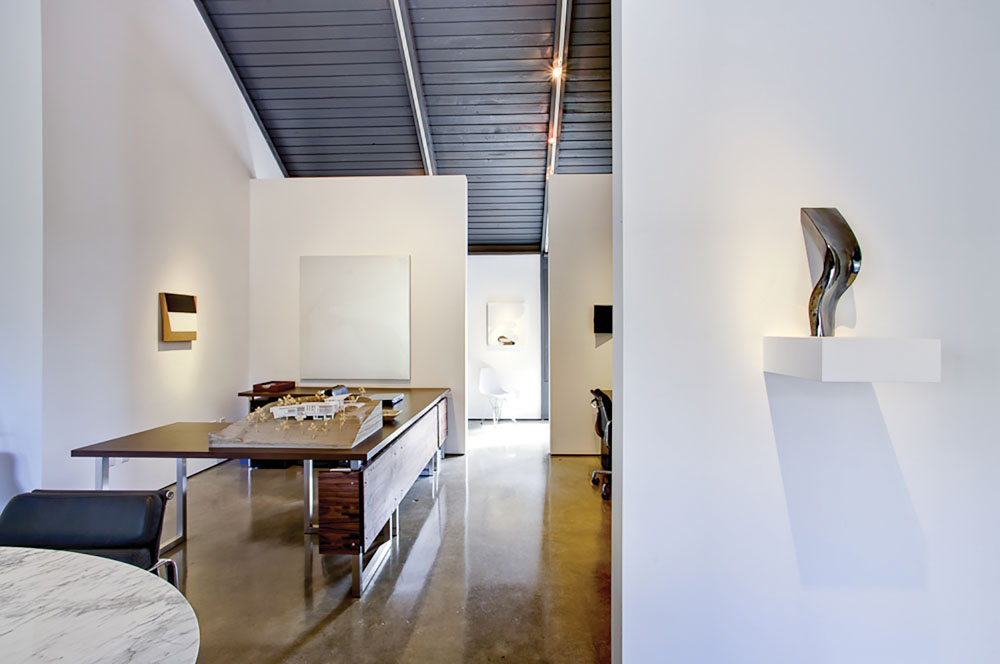 This includes his favorite space, his Laguna Beach office in the Lumberyard, where Lasater focuses on the element of light to induce a sense of calm and centeredness.
The space, he explains, is particularly well-balanced when it comes to light, due to this "wonderfully large window facing north which brings in the soft, indirect light that is reflected off the other buildings around us and the hills in the distance," he says, drawing a line through the airy room with precision.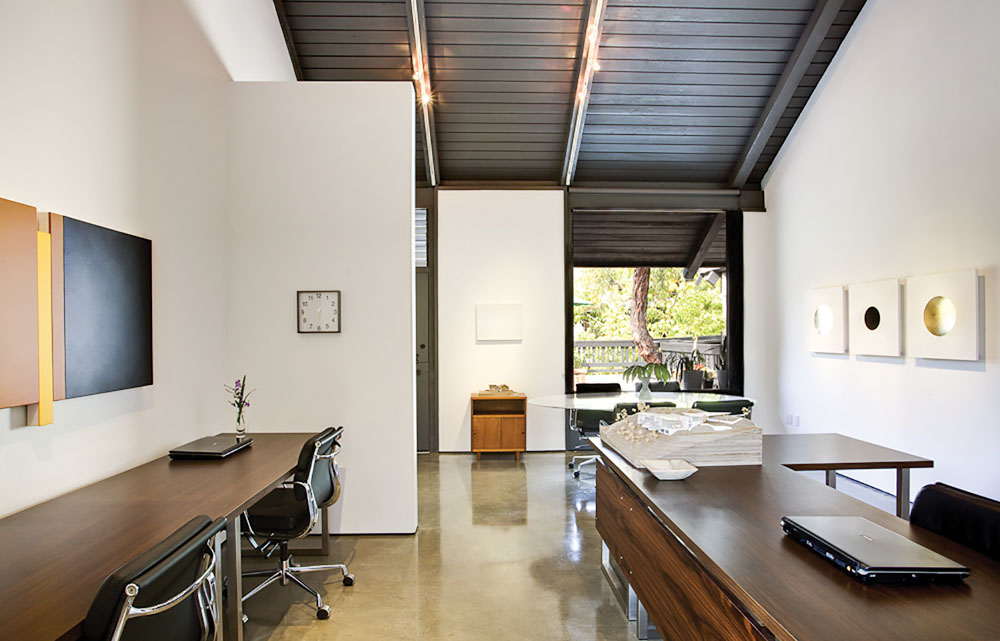 On the south side, he points to a few smaller windows that allow in the more direct, intense southern light, "so the two extremes of north and south light meet in the middle and are in balance and harmony. Add to that the lighting of the artwork, which fills the space with a soft indirect glow, and you find there's a wonderful resonance of light throughout the space over the course of the day," Lasater says.
After finishing the design for the Peter Blake Gallery on Ocean Avenue, Lasater designed his own office, working with Blake to get his own  space finely tuned as a vehicle for displaying art. The Peter Blake Gallery "is still one of my favorite buildings," Lasater says. "So, after finishing that space, Peter and I turned our attention to my office and said, 'Why not make an art gallery that you can work in?' That's what we did—we arranged the walls to display the art and then brought the desks in after."
The artwork, which includes pieces by Lita Albuquerque, James Hayward, Ed Moses, Jan Maarten Voskuil, Alex Couwenberg, Jimi Gleason and Stephanie Bachiero "is always a joy to experience, it offers an energy and spirit that is uplifting and inspiring for our workplace," Lasater says.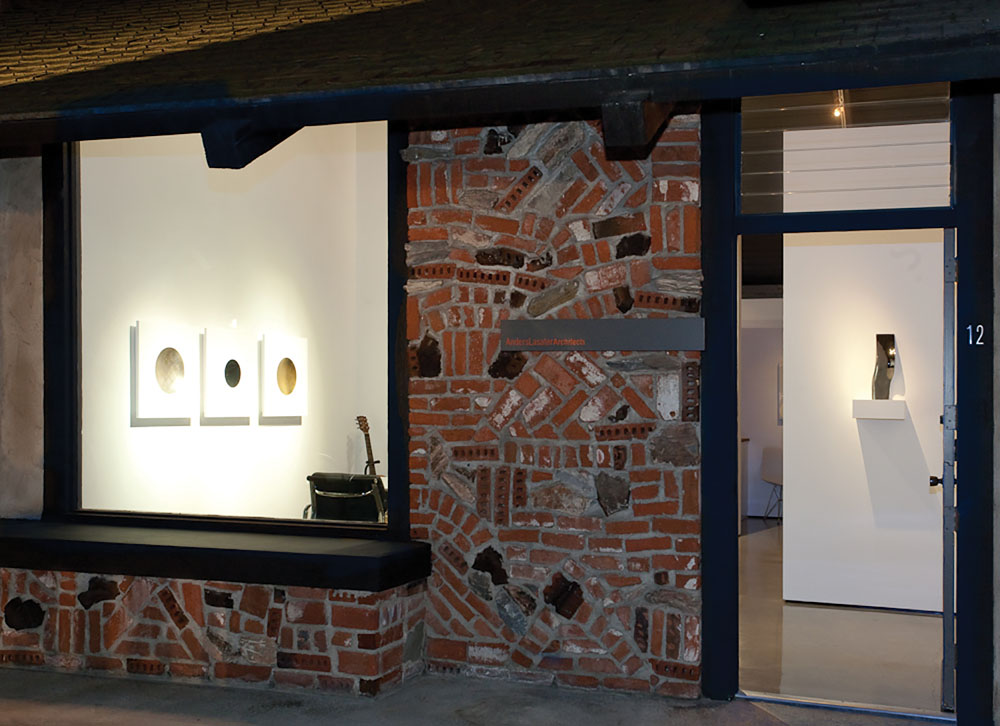 His office offers "a variety of different experiences," says Lasater, who lives with his wife, Cynthia, and two sons in Laguna Niguel. "I have a somewhat manic need to be doing or thinking all the time, and I'm fortunate that I love doing and thinking about architecture. So for me, the office is the best place to be. Here, I have all the tools I need to be able to do my work, and to me, work is life."